Ever wondered how to make snow?
For starters, make a million (106) of THESE … and then sort of shake them together. And that's pretty much it. Congratulations, you've made your first couple of handfuls of snow. It's as easy as pie! The result will look something like this.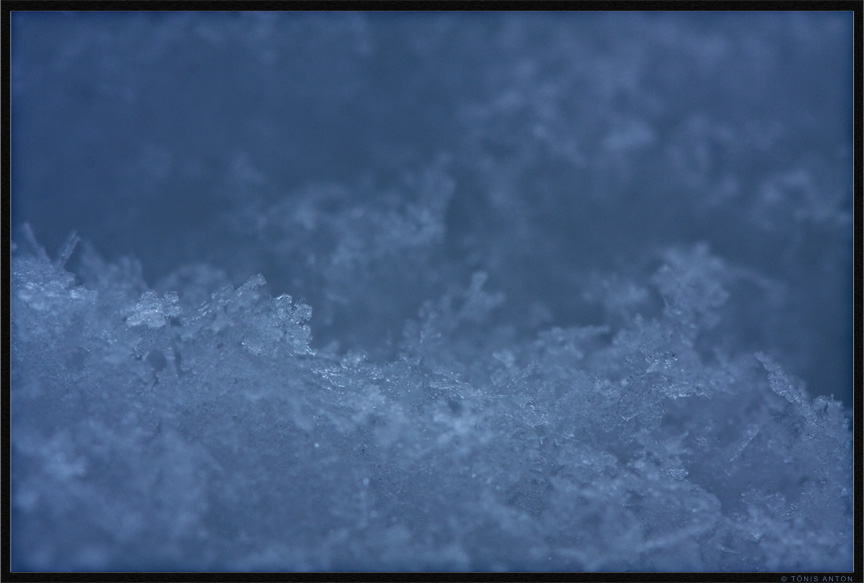 Of course, it'll take a few quadrillions (1015) of snowflakes to make a decent snowstorm. And you know what else? They say no two snowflakes are ever alike.
Let's say you have 15 books. In how many ways do you think you can arrange those books on your bookshelf? You'd be amazed but the number is over a trillion! (1.3 x 1012) So many combinations with just fifteen books! How about a hundred books? Complex snowlakes also share about a hundred separate features, each of those can be slightly different in length and position. With a hundred books the number of combinations is 10158. That's more than the estimated total number of atoms in the entire observable universe (Wikipedia). It's unlikely that any two complex snowflakes, from all those made during the entire history, have ever looked completely alike. The number of possible ways of making a snowflake is beyond human comprehension.
So, who's making them? I can think of only one. The Maker of the universe.